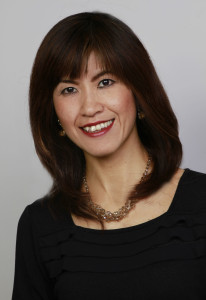 "I Love What I Do. So Should You!"
Kay is a bilingual Personal & Corporate Coach, who is always looking for big players. She leads and inspires people around the world through her coaching and speaking. Kay is also an established trainer & skilled facilitator. She is the expert in bringing out your Authentic Self, designing a system on how your Authentic Self will serve you best while serving the world, and co-creating a win-win outcome.
Kay believes that everyone can make a difference in the world; be it in your family, community, work place, circle of friends, social & professional networks, the grocery store you go to, and/or even strangers you meet on the street. Everyone has something unique to offer to the world. Kay helps you unlock your Authentic Self, fully honoring, and expressing who you are.
Kay works with a variety of clients who are inspired to play big in the world while reconnecting with their Authentic Selves. Working with Kay, clients design their personal "self-discovery systems" that they will use for a lifetime. She has helped many clients and corporate leaders shift their perspective and attain new awareness and insights that have changed the way they approach their lives.
Kay offers a corporate coaching program for managers to increase their level of engagement with their employees. Her training begins with teaching coaching and leadership skills and leads to eye-opening interactive group coaching sessions. Next, Kay deepens each participant's awareness through 1-on-1 individual coaching sessions. Kay also works with non-managerial employees with her engagement program that she designed where she can get everyone involved by incorporating many engagement exercises into the workshop. Because of the effective method, Kay co-creates a world of inspiration and evolution within an organization.
Kay is also an expert in Employment Laws and has conducted workplace harassment including sexual harassment trainings in several states. Kay engages employees in a way that helps them understand laws, company policies, and their responsibilities.
Annually, Kay holds seminars and live group coaching in her home country of Japan. This event is hosted by a leading company in the field of overseas business training. Every year Kay inspires a large audience to be courageous to step into their dreams abroad. She enjoys speaking engagement and as a panelist at Columbia University, Kay has spoken passionately about coaching and its benefits.
Kay's proven successful records and experience in public speaking inspired her to create an effective workshop for public speaking where she teaches her techniques and shares her tips on building confidence and strong presence, as well as how to draw the audience's attention and keep them engaged. At the end of Kay's workshop, participants are able to speak more confidently and effectively.
Kay is a member of the International Coach Federation and a Coach Training Alliance Certified Coach. She continues to pursue her mastery through one of the largest coaching communities and schools, CoachVille, where she has mastered the most effective methods that are bringing tremendous results to her clients.
She is also a Human Resources Specialist with areas of expertise in Training, Employee Communications, Employee Relations, and Performance Management.
Moreover, Kay is certified for the second degree of Reiki healing and she incorporates distant Reiki and mental treatment into her coaching sessions. This creates synergy effect with her coaching and empowers her clients physically, mentally, emotionally, and spiritually while bringing healing energy into their lives. 
Kay says, "Life is about being courageous. How much you are willing to experiment will determine how fully you have lived your life. Step into the Unknown where life really happens!"  Are you up for Kay's challenge? It's only one click away where you can really start living because Kay helps you think bigger and dare to dream a bigger dream. Kay's coaching will take you to a place you never thought even possible.
E-mail to [email protected] to schedule your complimentary exploratory session. Experience the magic of Kay's coaching today before another opportunity passes you by!